Colour Code OPEL
How to find the code OPEL
Find your OPEL Paint in all car colour codes with a few simple steps
It is easy to find your OPEL colour code: you just need to to find the label or plate in the car where the original paint code is written. Just follow our instructions below to discover where it is situated in your car and how the paint colour code plate appears.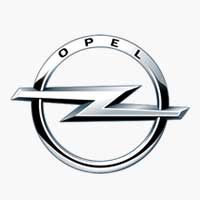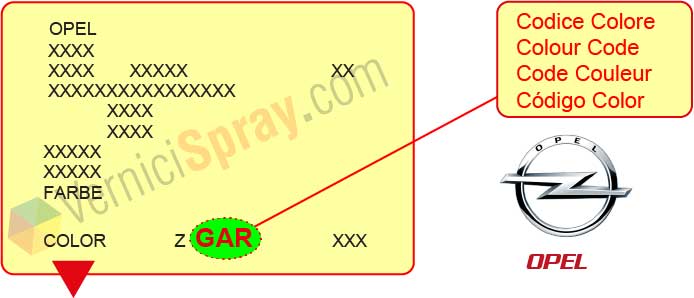 Paint code location: inside the engine compartment/ on the jamb of passenger's door
Thanks to that example color identification plate, you should easily identify what is the OPEL paint code, but if you need our help don't hesitate to write us at info@vernicispray.co.uk, sending us even a photo of the label you have found.
Opel original paint code consists of only three digits (letters and/or numbers), on the identification label you can probably find a letter before these numbers and letters, for example Z GAR. That letter is not part of the code, in this case your original color code would be only GAR.
All car brands
On VerniciSpray you can find more than 150 000 automotive color codes for all car makes and models. To know how to find the colour code of another brand, choose it in the list below. If the brand you are looking for is not present, please contact us: it may not be visible but available anyway.