Colour Code FORD EUROPA
How to find the code FORD EUROPA
Find your FORD EUROPA Paint in all car colour codes with a few simple steps
It is easy to find your FORD EUROPA colour code: you just need to to find the label or plate in the car where the original paint code is written. Just follow our instructions below to discover where it is situated in your car and how the paint colour code plate appears.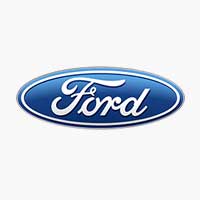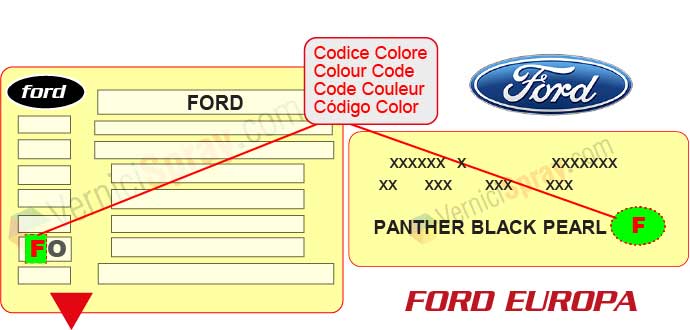 Paint code location: inside the engine compartment/ on the jamb of driver's door or passenger
Thanks to that example color identification plate, you should easily identify what is the FORD EUROPA paint code, but if you need our help don't hesitate to write us at info@vernicispray.co.uk, sending us even a photo of the label you have found.
The Ford color code system is more complex than others car manufacturers, because the colour code is identified by crossing vehicle model and year with the code found on the identification plate. This code is usually the first of the two digits found in the sixth of seven boxes situated on the left side of the plate, and can be either a letter or a number.
For assistance on Ford codes, please contact us at info@vernicispray.co.uk
, giving us car model and year and sending us a photo of the plate, if you want, to let us identify the code.
If you know the colour name given by Ford you can directly search for it: in this case, don't worry if you find many results with the same color name but different code, they always refer to the same Ford colour.
All car brands
On VerniciSpray you can find more than 150 000 automotive color codes for all car makes and models. To know how to find the colour code of another brand, choose it in the list below. If the brand you are looking for is not present, please contact us: it may not be visible but available anyway.